Green Flat Roof Application
Green roofs are becoming increasingly a popular for planning approval, either through biodiversity action plans, flood risk reduction as part of sustainable drainage systems or legislation.
Green roofing systems are principally divided into three main categories:           
Whichever type of green roof is specified Sika-Trocal recommend the use of a warm ballasted system, as this reduces the insulation thickness and effectively controls vapour diffusion. This is critical in a roofing system that will always contain moisture above the primary waterproofing membrane.
As experts in roofing Sika-Trocal choose to work with experts in horticulture to provide self sustaining plant communities on the roof.
Sika-Trocal Product Type: SGmA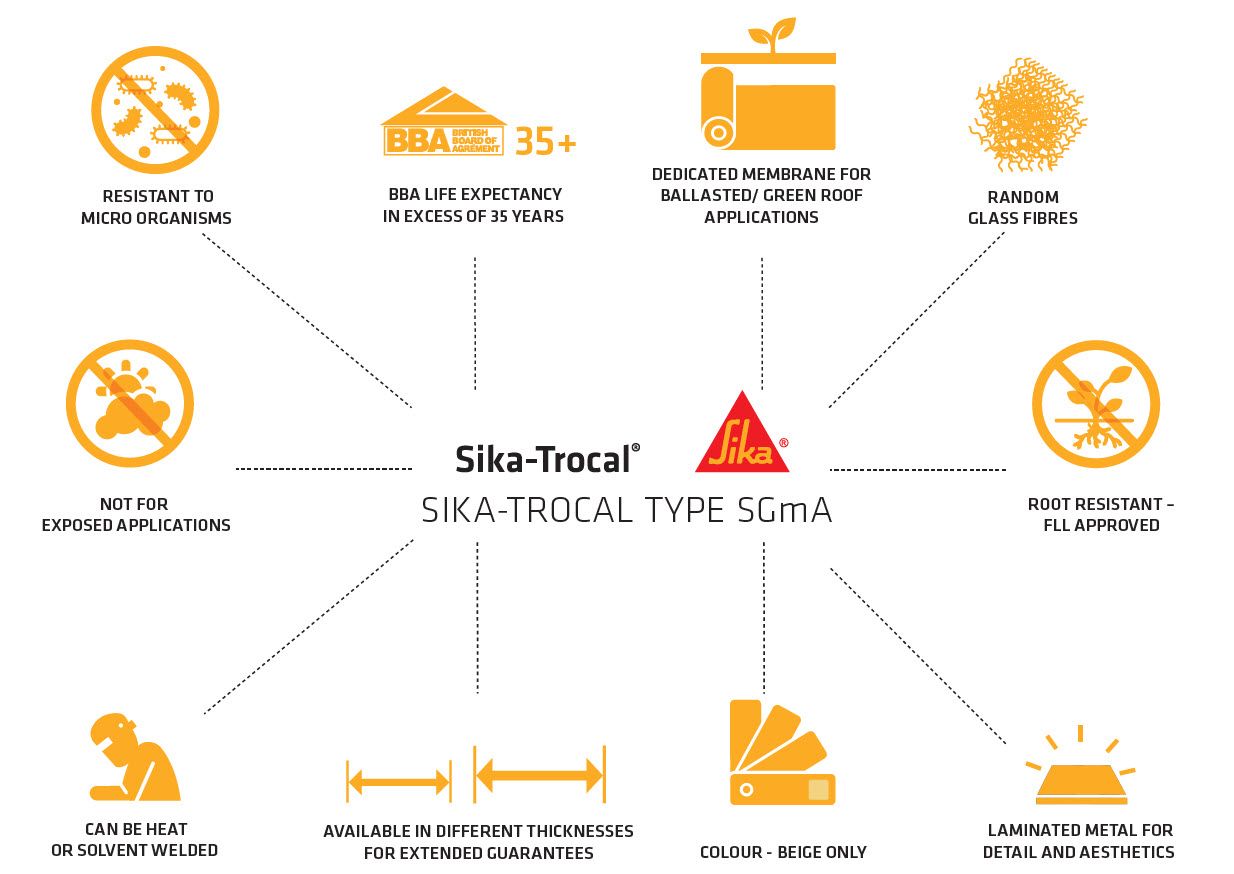 Sika-Trocal SGmA is a multi-layer, synthetic roof waterproofing sheet based on premium quality polyvinyl chloride (PVC) with an inlay of non-woven glass fibres.